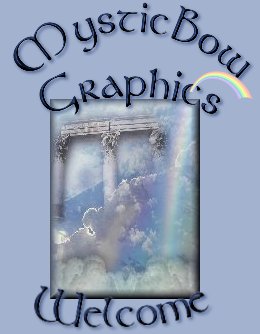 Welcome to my Mystical World of Graphics!

I sure hope you enjoy using them
as much as I have enjoyed creating them.



Now first of all,,,
The Graphics for this main page are

OFF LIMITS :)
I did this custom set just for my site.
Thank You For Not Stealing Them
You might just earn
Angel Wings hehe

If You would like to have a custom set done
I do that too
for personal and commercial sites.
Drop me an email
and we'll talk.

VIEW CUSTOM EXAMPLES

There are a few little RULES to follow
in order to use my graphic sets.

Just click onto the word Rules to read them.
OH COME ON :)
It'll only take a minute.





All of my sets are custom work created by me.
The photos are either
taken from public domain,
or photographed by me in my area.

All of these graphics were created
using Paint Shop Pro.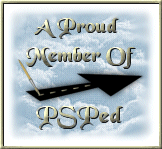 My Tribute to Sept.11, 2001









All Web Designs
and Graphics on this site
are copyright
© MysticBow Graphics, 2000-2001
All Rights Reserved